Introduction
The mission of Royal Private Coach is supporting our Personal Training clients in reaching the best fitness, health, life, balance and performance goals. We operate with a professional team in major cities and places around the world. Our personal trainers and coaches are driven towards reaching a high standard for quality and friendliness in customer service and coaching programs. Additional, we do have a profound quality management, carry out regular test trainings, checking all certificates and documents. For the best customer services we keep the number of our personal trainers and clients at each location at an appropriate level. It is all about YOU!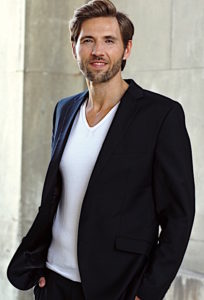 Personal Trainer London
W
Welcome to the Royal Private Coach and the London personal trainer and coaching team. We offer individual programs for personal training and corporate wellness around the world through places like UK, Europe the US, Canada and Australia. You can book personal training, yoga/pilates programs, personal development coaching (health, nutrition, life, balance, success, business) and wellness treatments. You will find a PRO in every area of fitness and coaching that guides you to the next level. You can train in fitness clubs, personal training studios, in-home, and outdoors. It is possible to book a personal trainer or a complete team of coaches for you and/or your company and also have online training via Skype or Facetime.

Your Personal Fitness and Life Coach
Personal Training London, Corporate Fitness and Life Balance. We coach individuals and corporate clients (corporate wellness, individual training, fitness classes, seminars, workshops) and offer additional Personal Development Coaching (Life, Health, Success) for a healthy, successful and balanced happy life. The Goals of our customers are for example strength, weight reduction, endurance, performance improvement, strength, healthy back, flexibility, and work life balance.

London, Amsterdam, Munich, Berlin, Vienna, New York, Los Angeles, Vancouver, Marbella, Zurich, Hamburg, Madrid, Mallorca, Ibiza, Milan, Sydney, Melbourne

Media:
Cosmopolitan Magazine, New York Body Plan, TV Show, Pro 7 Taff, Finest Magazine, Daily Newspaper

Articles
IN THIS SECTION WE INFORM YOU ABOUT LATEST DEVELOPMENTS IN FITNESS AND LIFESTYLE. IN ADDITION, YOU WILL FIND ALL NEWS ABOUT OUR LOCATIONS.

Our Services
WE ARE LOOK FORWARD TO CONSULTING YOU PERSONALLY ABOUT OUR OFFERS, CREATE A TRAINING CONCEPT AND BRING YOU TOGETHER WITH THE RIGHT COACH